The first "I Love You Day" Concert was realized in Sydney Australia!
On February 2nd.2002, we found a part of the world willing to come together to say: "I Love You".
The "I Love You Day" Concert 2003 took place on the Canary Islands, Spain and it got bigger! . . . 2004 in Rome, 2005 in Malta, 2006 in Dubai, and 2010 in MACAU Island, Iao Hon Garden.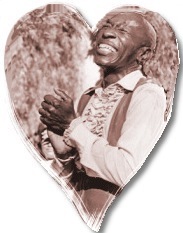 About I Love You Day:
I just want the world to stop everything for a few moments, to say: "I LOVE YOU".
The Mission:
Together we will all shift the consciousness of the planet to love.
The Event:
I want the world to stop and watch as I perform three songs, ending with everyone watching everywhere in the world and all saying together: "I LOVE YOU". This is a positive world event for everyone! WILL YOU HELP?
YOU CAN HELP THIS HAPPEN . . .
by sending e-mail, letters, faxes, or phone calls to the TV, NEWSPAPERS, RADIO STATIONS, etc. and saying: "I support PROJECT February 2 – I LOVE YOU DAY". Then send everyone you know, anywhere in the world, an e-mail, fax, letter, or phone call asking them to do the same thing.
Did you know that everything that exists was once only a thought? This is the thought of love . . . we can do this!
Thank you for your support of Project I Love You Day!
Let's Get Together and Do Something Special!
Melvin Brown
Myspace page: www.myspace.com/movinmelvin
Listen to Love tunes: Love On My Mind CDwww.cdbaby.com/mmbrown5
Join Us On Facebook: https://www.facebook.com/MovinMelvinBrown/